A smile is the universal welcome
Wherever you are in the world, whatever the language, you can always make friends with a simple smile.
all it takes is just one tooth
even the toothless smile is a joy
everywhere you will smell the sweet notes of incense
mixed religion ceremonies
And the market was alive with the sound of photographers
Fun with the locals: a crack team of photography ninjas, snapping candids until the smiles began to ache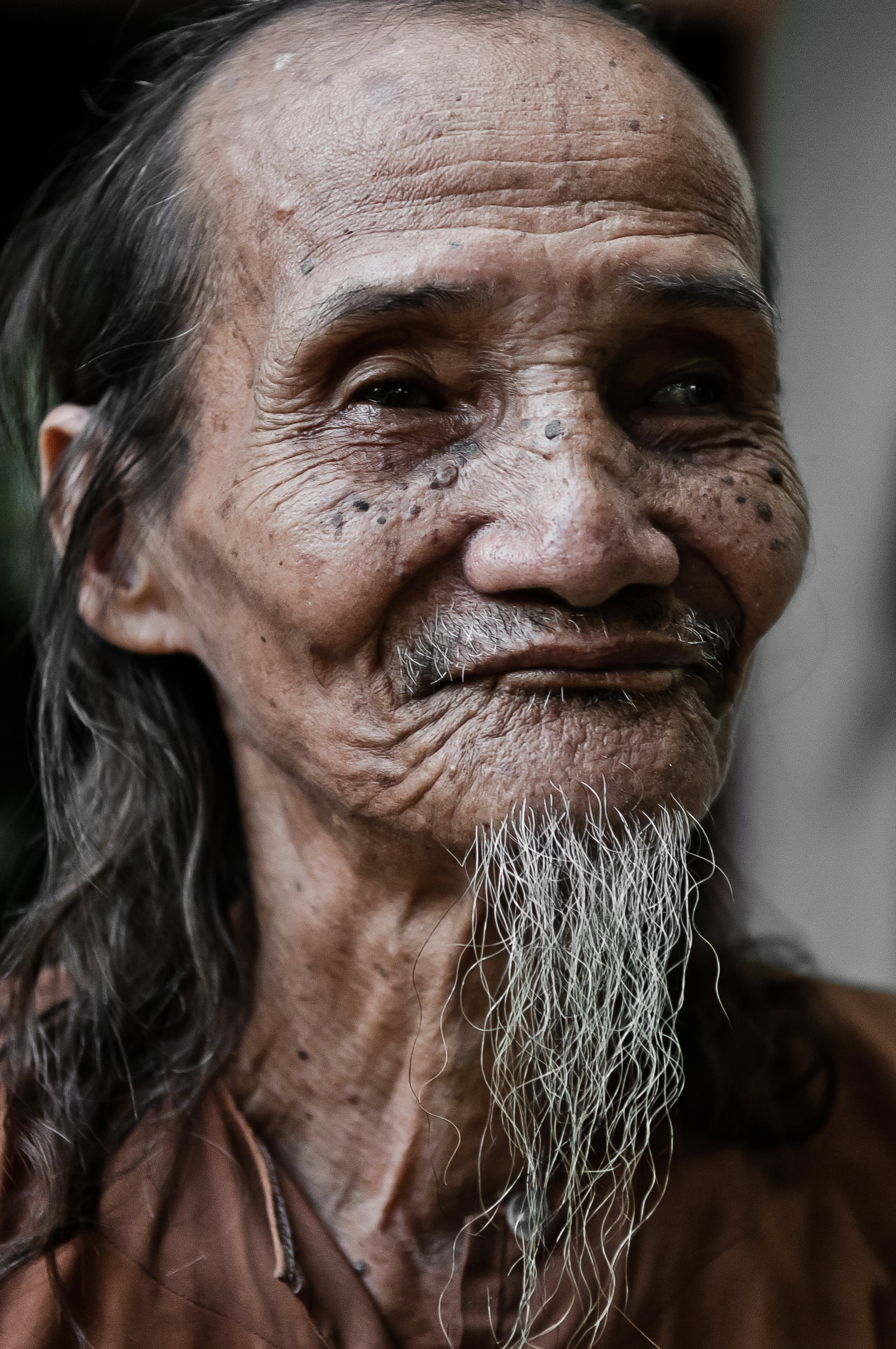 wearing beards with pride, every day of his life
sometimes the simplest joys in life are rolling and smoking a cigarette
life in the mekong
the children of the river building Vietnam's future
mekong delta floodplains
where the water flows, the boats float, and the people work
snappy bedfellows
Crocodile farms are a thing. They're less happy when they become handbags I would guess.
So go visit Vietnam
Slightly tired and still quite poor, but up and coming with history, culture and landscapes you'll want to see.